Hurricane Isaias Knocks Out East Coast
---
Just as the dust had started to settle in Pennsylvania from the derecho in June, Tropical Storm Isaias started brewing south of Florida. It hit landfall on Aug. 3 as a Category 1 hurricane in North Carolina, then steadily traveled north. 

During the storm, a tornado touched down in Delaware and ran for 29.2 miles (the entire state of Delaware is only 96 miles long. It was only one of 37 tornados born by the tropical storm.
"This was one of the most devastating storms to hit our service area in recent memory," said Gary Stockbridge, Delmarva Power region president. "We deployed more than 1,250 personnel to work around the clock to repair the damage and restore service for customers." In addition to the suite of support from Exelon sister companies, Delmarva received support from crews as far away as Texas.
The work was grueling—with crews replacing more than 120 poles and 40,000 feet of wire. 
Isaias didn't spare PECO, BGE or ACE either.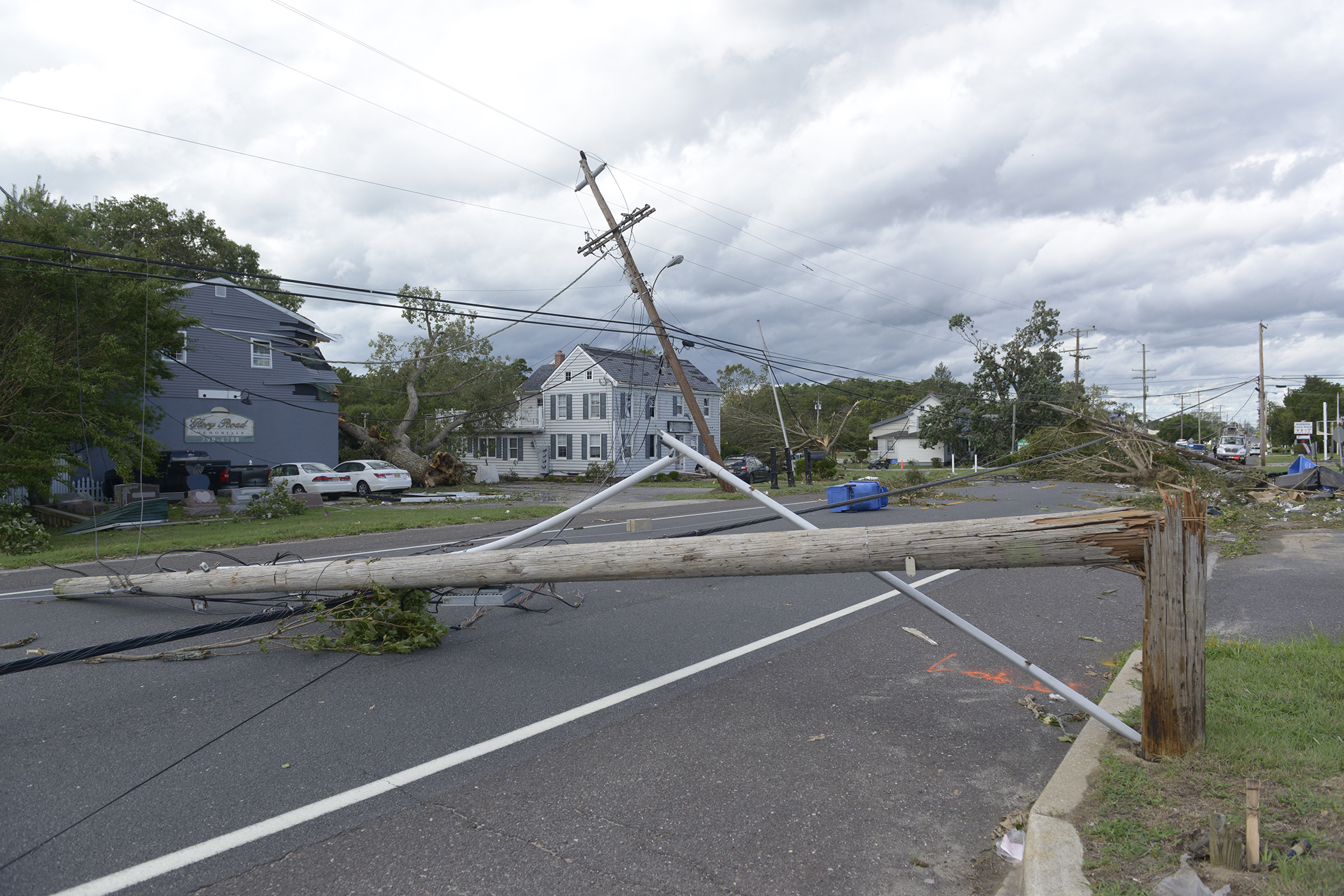 It knocked out more than 400,000 PECO customers, securing it as the 10th worst storm in the utility's history (the 2020 derecho came in at 8th worst storm by customer outage).

BGE deployed more than 2,000 personnel to assist in its territory, where the storm dropped up to eight inches of rain. 
The storm impacted 209,000 ACE customers and the company received mutual assistance from more than 1,700 workers — one of its largest contingents ever -- from as far away as Canada. 
"The perseverance of our crews and those who are assisting in this monumental effort is incredible, and we appreciate their continued commitment to restoring service for our customers safely. We also appreciate the patience and understanding of our customers, as we know being without electric service is difficult, especially during these challenging times," said Stockbridge. 
---