At Exelon, we believe that lower-carbon electricity and fuels, innovative customer programs, and reliable and affordable energy delivery systems are key to a brighter, more sustainable future. Our commitment to sustainability is at the heart of everything we do. Learn more about our practices by reviewing our Sustainability Report.

Sustainability is central to what we do.
Exelon provides reliable, clean, affordable and innovative energy products. And because operational excellence and environmental stewardship are among our values, we also conduct business in a way that is sustainable for our employees, customers and the communities in which they work and live.
 
We measure our own sustainability goals, performance and impacts - and report it transparently - using the Global Reporting Initiative Sustainability Reporting Framework. It's the world's most widely used, comprehensive and sustainability reporting standard.

For more, please read our Sustainability Report.
Corporate Environment Policy
Exelon's corporate environment policy drives Exelon's environmental performance and is implemented through the company's ISO 14001-conformant Environmental Management System (EMS).
Stewardship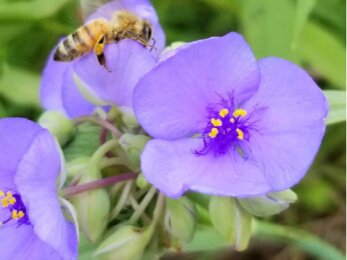 Habit and Biodiversity

We support efforts to restore and maintain 9,549 acres of  ecosystems at certified WHC and NWF locations across company-owned lands.
Safety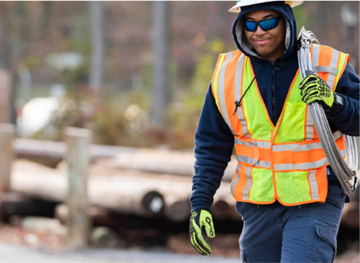 Our Partners
Resources for the Future
​​A nonprofit and nonpartisan organization, Resources for the Future has a mission to improve environmental and natural resource policymaking worldwide through objective social science research of the highest caliber.
Wildlife Habitat Council
​​Exelon works with the Wildlife ​Habitat Council to identify and preserve rare, threatened and endangered species and sensitive habitats around our facilities.
World Resources Institute (WRI)
Exelon is a member of WRI's corporate consultative group and participates in various WRI issue forums, such as related to climate change.
National Wildlife Federation
​Exelon works with the National Wildlife Federation to protect and restore our native wildlife and the habitats on which they depend through conservation initiatives and practices in and around our facilities and property.
Campbell Institute
In October 2016, Exelon was accepted into the Campbell Institute as one of its first utility members. The Campbell Institute is a group of leading companies from the National Safety Council that are regarded as thought leaders.
CERES
Since 2008, Exelon has engaged with Ceres​​ - a leading coalition of investors, environmental groups and public interest organizations - to help Exelon advance our sustainability performance, as well as inform our  approaches to voluntary sustainability reporting and management of key issues such as climate change, energy efficiency, and water usage. Each year, a group of Ceres stakeholders meets with Exelon to provide the company with outside perspectives on issues relevant to the company's sustainability reporting performance.
C2ES
Exelon has been a member of the C2ES Business Environmental Leadership Council - the largest U.S.-based association of corporations focused on addressing the challenges of climate change - since 2005.
ESG Resources for Investors
​Environmental, Social & Governance Resources for Investors