Exelon's utilities provide clean energy solutions and technologies to combat climate change, reduce local air pollution, and power a healthy, sustainable future. That's why advancing clean, electric transportation and charging options drives us.

Cleaner vehicles on the road helps the cities and states in which we operate meet their environmental goals, reduce their carbon footprint, bring cleaner air to communities and create economic opportunity through job creation and reduced energy costs.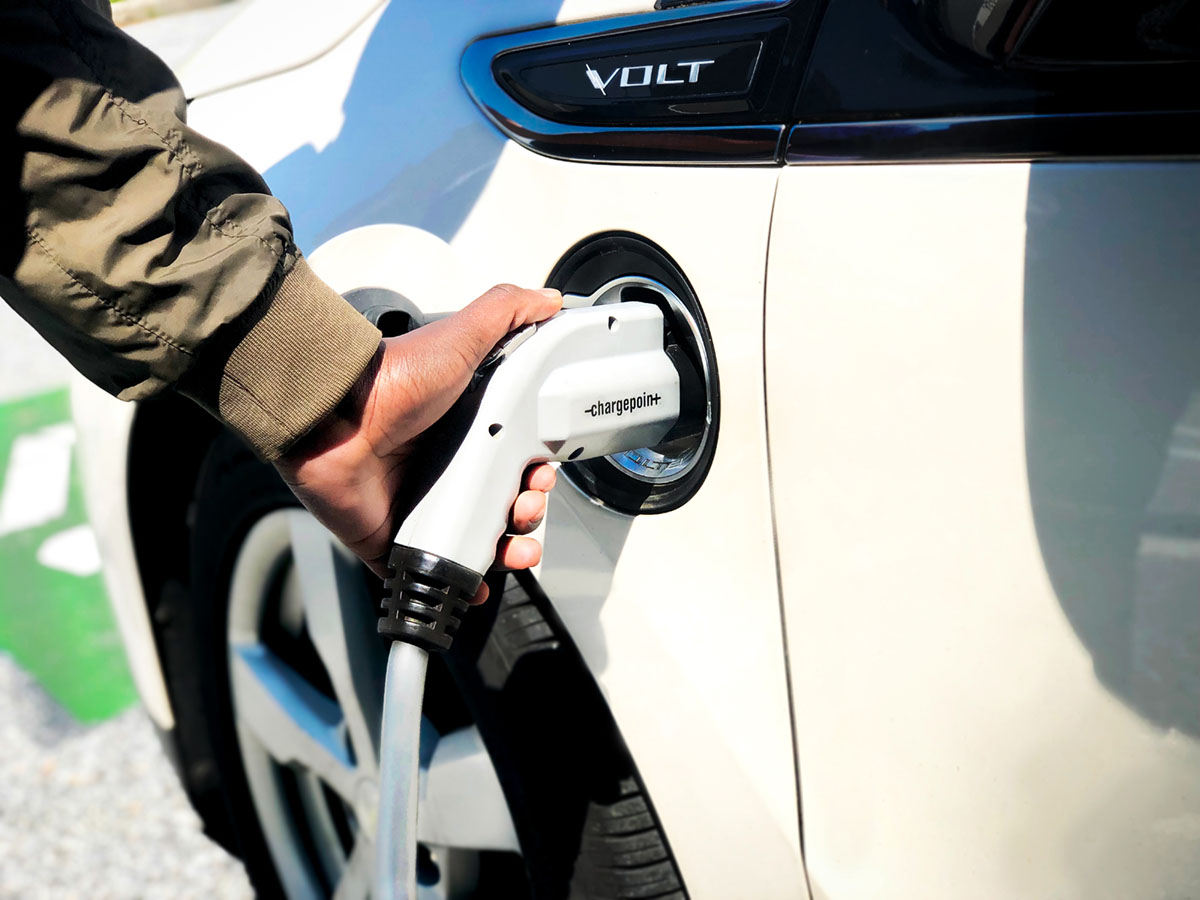 Exelon's utilities have set aggressive goals to electrify 30 percent of our vehicle fleet by 2025 and 50 percent of our vehicle fleet by 2030.
That will reduce annual emissions and potentially avoid more than 65,000 metric tons cumulatively by 2030. That's the equivalent to the carbon removed by one million trees planted and grown for 10 years.
There are currently four jurisdictions (MD, NJ, DC and DE) with approved EV Programs and two jurisdictions (NJ and MD) with zero-emission vehicle goals. Exelon is helping our jurisdictions achieve climate and zero-emission vehicle goals, improve air quality in the region, and prepare for the economic opportunities connected to the growing EV market.
Exelon advocates for transportation electrification: It's about equity
Transportation electrification helps support cleaner air and healthier communities, by reducing emissions, helping to promote cleaner air and water. We know that reducing air pollution in communities of color that are most vulnerable to air pollution and the effects of climate change is particularly urgent. 
Exelon's utilities have been leaders in this rapidly growing space by expanding charging infrastructure, offering rebates, incentives and innovative rates and electrifying public transportation to deliver convenient, affordable and equally accessible clean transportation options for the communities we serve. 

Personal EV Charging
At Exelon's utilities, we're:
Installing residential, commercial and utility charging ports across Maryland, Washington, D.C., Delaware and New Jersey, and offering rebates and incentives to support EV charging infrastructure
Helping EV owners manage the cost of charging and minimize impact on the electric grid
Investing in education and outreach programs that highlight the many benefits of vehicle electrification and how easy it is to go EV
From Washington, D.C. to Philadelphia, Baltimore to New Jersey, Delaware to Chicago, we've got you covered when you want to explore smarter, cleaner transportation options with an electric vehicle (EV). Click on the logo of your utility to learn more about EV charging, rebates and more where you live.
The Electric School Bus Transition: Accelerating Equitable Deployment through Understanding Grid Impacts and Policy Solutions
The bipartisan Infrastructure Investment and Jobs Act (IIJA) and Inflation Reduction Act (IRA) have created once-in-a-generation funding to electrify school buses across the nation and deliver a unique set of benefits to our customers, communities and other key stakeholders. 
Our Electric School Bus Paper – coauthored in partnership with CALSTART and including contributions from the Edison Electric Institute, EPRI, the World Resource Institute and Clean Energy Works – provides a comprehensive overview of the benefits and impacts of school bus electrification and can serve as a guide to support and accelerate the transition to electric school buses.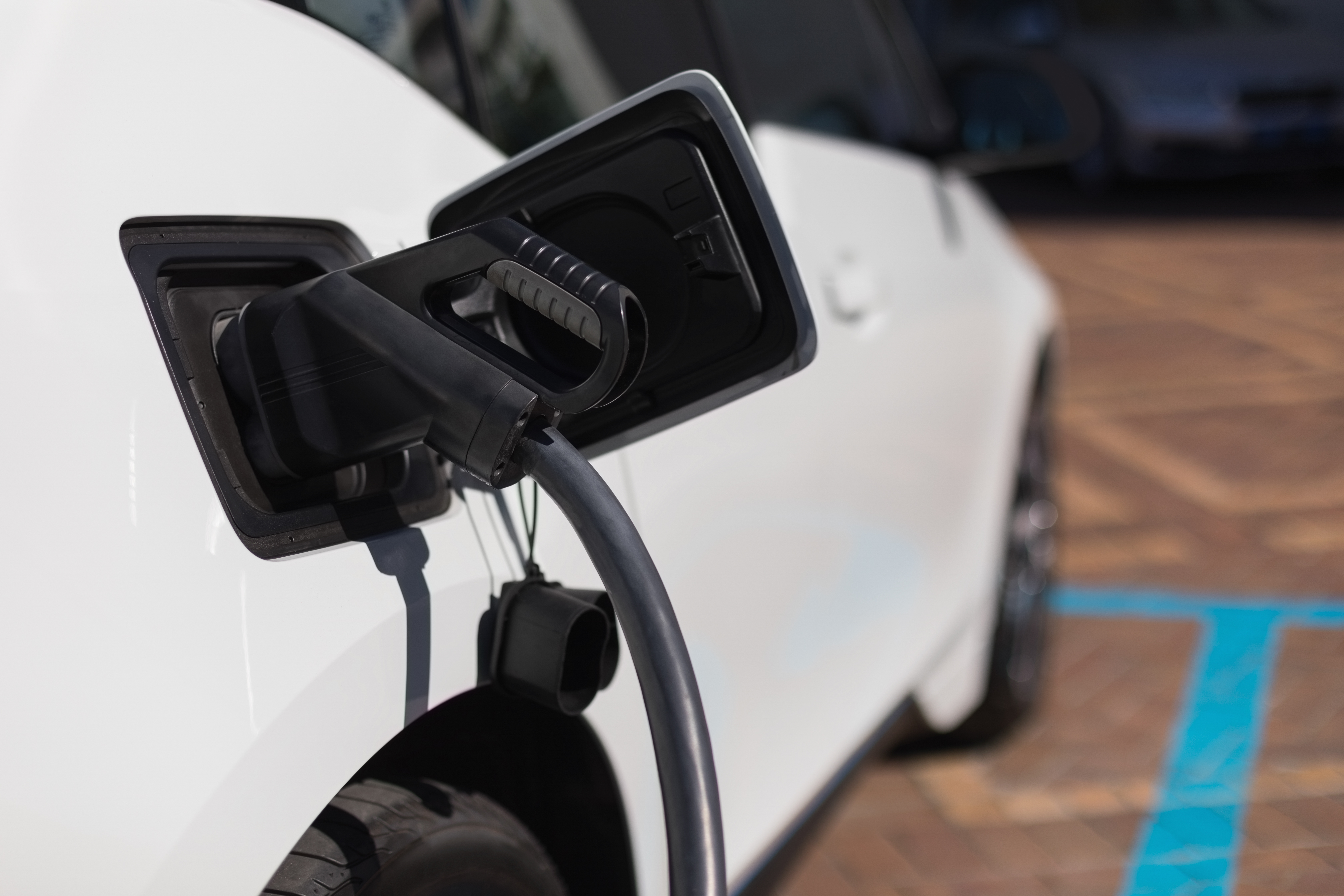 We Need to Listen To The Experts: Clean Transportation Saves Lives
Transportation electrification holds the promise of helping us meet environmental goals, reduce carbon footprints, bring life-saving cleaner air for residents, and create economic opportunity through job creation and reduced energy costs.
Exelon Utilities Green Fleet Spotlight
​Exelon utilities' efforts to convert our fleet are already getting noticed. ComEd was honored with the Clean Fuels Champion Award for its green fleet conversion. Take a minute to watch ComEd CEO Joe Dominguez share our work bringing equity to Chicago communities by making our vehicles cleaner.