Empowering Women at Exelon
---
Eleven Women, Five Questions, Endless Wisdom

​This Women's History Month, it's important to celebrate the women leaders who helped make this country great — and equally as important to raise up and support women leaders of today. Women make up more than half the U.S. population, yet they are still underrepresented in rooms where decisions are made. Women continue to earn about 84 cents for every dollar that men do, and 50 percent of adults say the reason for the wage gap is that women are treated differently in the workplace (Gender pay gap remained stable over past 20 years in US | Pew Research Center).
At Exelon, we are dedicated to bridging the gender gap throughout all levels and areas within our organization. Women leaders belong in conference rooms, in field services, in power stations… women belong in power, period. Elevating women elevates us all and is a crucial aspect of our diversity, equity and inclusion (DEI) work. 
The theme of this year's Women's History Month is "Celebrating the Women Who Tell Our Stories." Here, 11 women in various roles across Exelon answer five questions about their career paths, challenges, and hopes for the future.
What has been your experience as a woman in your field?
I was the only female field engineer in our department for close to a decade. Like any new hire, I had to pay my dues, learn the ropes, and I was expected to catch on and pull my weight quickly in a challenging and ever-evolving role. 

-Alysia Klugow, section engineer, ComEd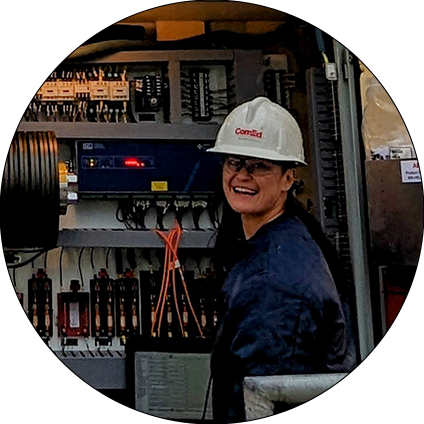 As a woman in STEM, I have seen the landscape change significantly. Earlier in my career, there would be meetings and rooms where I was the only woman. Now, I find myself in rooms with more diverse and female representation. PECO has made a concerted effort to allow women every opportunity in STEM at all levels of the organization. Nicole Levine, the first female COO of PECO, is truly an inspiration to young girls and women in STEM. It is possible to break the glass ceiling.
-Kayla Laughman, data analytics manager, Field & Meter Services, PECO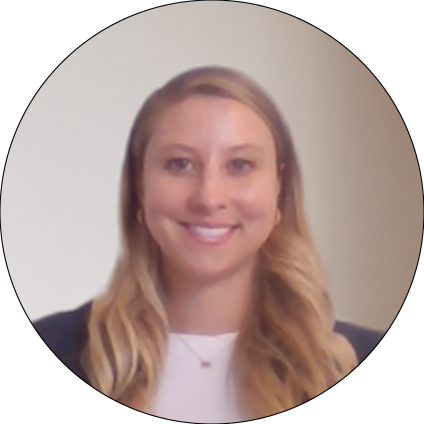 Why are you uniquely suited to the work you do?
I enjoy working with my hands, working outside, working with customers and troubleshooting. I have had an electrical background since high school and I worked under a master electrician for five years. Most importantly, I am willing to try something different and determined to give my best.
- Tiara Roulhac, representative, Field & Meter Services, BGE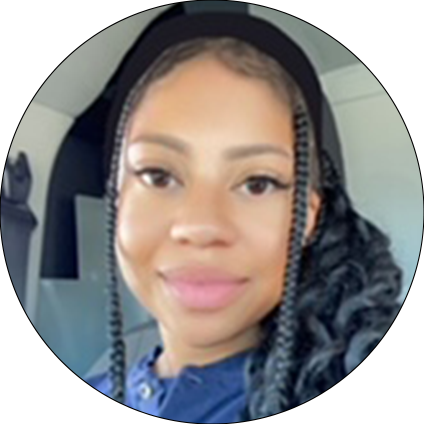 I am well-suited for nursing because it enables me to utilize my intelligence and problem-solving skills, and to express my love and concern for my fellow human beings, while allowing me to tap into my interprofessional skills gained from life's experiences.
-Elizabeth Rhinehart Baker, health care professional case manager, Occupational Health Services, ComEd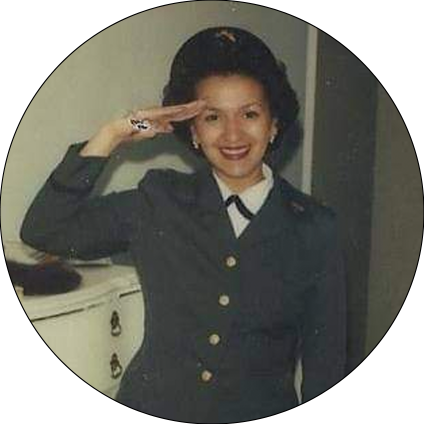 What are the benefits of being a woman in your field?
I get to help external candidates prepare and begin their careers at this fantastic company. Watching the men and women who join our company as pre-apprentices choose their paths and grow into journeymen and women is a benefit that is immeasurable.

-Erin Howe, manager, Operations Planning & Analysis, ComEd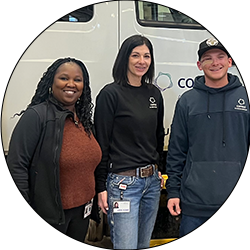 Women are aligned to be natural leaders when provided the opportunity— we are detail-oriented, we are problem solvers and we are known for getting things accomplished. When you combine these innate abilities with a technical component, the sky is truly the limit.
-Maya Garcia, manager, Community Engagement, Exelon, former civil engineer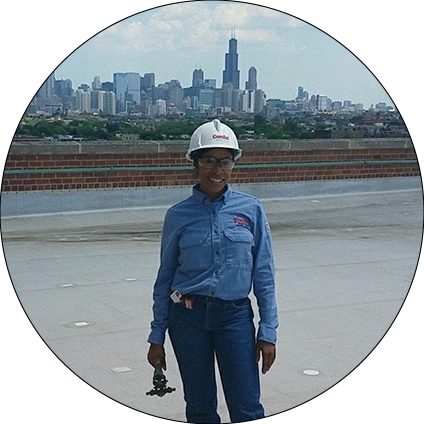 In this field, both men and women have great analytical skills. The value-added benefits of being a woman are diversity of thought, empathy and grace. Empathy is an important skill to show to others. Grace is allowing yourself to be human. We all make mistakes and shouldn't dwell on them for too long; instead, focus on the positives and learn from those experiences. Diversity of thought is gender, education, demographics, culture — and so much more.
-Daphne Brown, senior applications business analyst, Pepco Holdings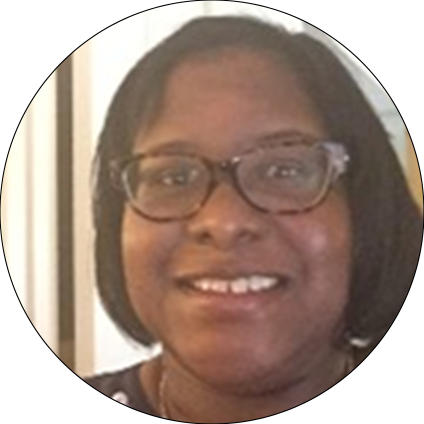 Why is it important for more women to join your field?
I just think it's important to have more people qualified to do the work in the field. It's not all about strength and brawn. The majority of the work is thinking and problem solving — something I think women are really good at!

-Melissa Almond, senior contract coordinator, PECO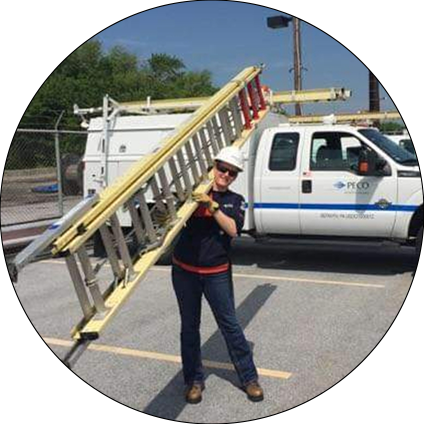 Each person who holds a position in aviation brings their own experiences, background, education and job history to the work. Due to the small number of women represented in aviation, we are missing out on the female perspective. To grow and be successful, I believe we need more input from women.

-Kristen Romano, senior captain, Exelon
What advice do you have for women emulating your career Path?
Learn the business you support so you can really meet the needs of your organization. Keep in mind you will engage with all types of people at all levels of the organization, and every single person is looking to be seen and heard as an individual. That takes patience, compassion, emotional intelligence and extraordinary listening skills. 
-Leah Covington, director, Human Resources, BGE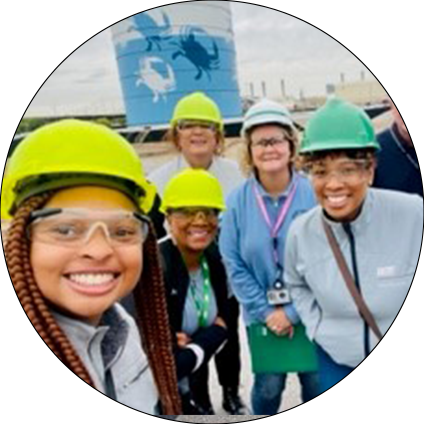 Other people would like to try and put limits on you, but it's up to you to decide what you're capable of. Give it a try! You'll be surprised what great opportunities come your way once you set higher goals for yourself and work hard at them (even if it doesn't turn out exactly like you imagined).
-Octavia Davis, supervisor, Distribution, BGE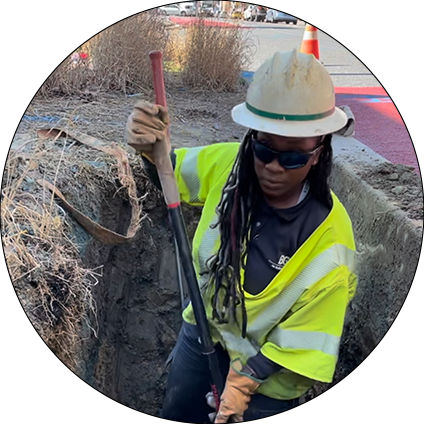 We're grateful to these Exelon women for sharing their stories of leadership. As Vice President Kamala Harris says, "You never have to ask anyone permission to lead. When you want to lead, you lead." Women don't need permission to acquire skills and education, use their intelligence and intuition, or network and climb as high as they like in whatever field they choose. They simply need opportunity. That's what we offer at Exelon. 
To learn more about life at Exelon, visit our Careers page.
---