Bonnie Pugh - Winner of the 2021 Excellence Award
---
The Excellence Award is a $20,000 grant that was awarded to Montgomery Child Advocacy Project (MCAP) on behalf of Bonnie Pugh.

Volunteer work takes dedication, commitment, and heart. We are thrilled to celebrate this year's outstanding Exelon volunteers who support the causes and communities where we live, work and serve.
The Exelon Powering Communities Employee Volunteer Awards are presented to a select group of employee volunteers to honor their exceptional efforts in giving back to their communities; in total, the Exelon Foundation provides $200,000 in grants to their nonprofit partners. Exelon employees can select to serve at any nonprofit organization. Employees who log more than 40 hours of volunteer work in one calendar year – 20 within their selected organization – qualify to be considered for the award.


The highest grant among all volunteer awards is the Excellence Award. We are proud to announce this year's recipient of the Excellence Award, Bonnie Pugh.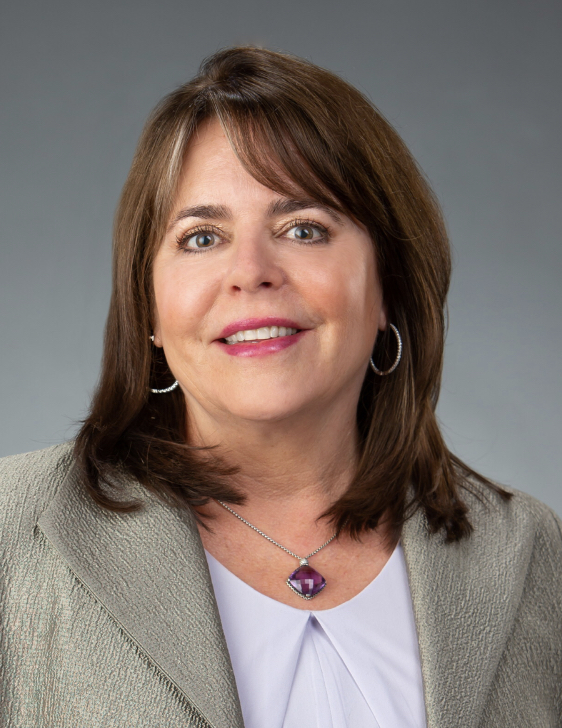 Meet Bonnie Pugh, Assistant General Counsel at Exelon Corporation.

Two teenagers and their mother, victims of horrific abuse by their father, are alive today because of the tenacity and advocacy of Bonnie Pugh. In addition, this family will not have to live in fear as their abuser is currently serving a decades-long prison sentence. 
As a volunteer advocate for Montgomery Child Advocacy Project, or "MCAP," Bonnie takes on the enormous responsibility of helping to get child victims of abuse out of danger and to represent their best interests every step of the way — with law enforcement, in the courts and with every social service they encounter. 
Founded in 2004, MCAP provides child victims of abuse, neglect, and trafficking in Montgomery County with high-quality, professional, no-cost legal representation. In its 17 years, MCAP advocates like Bonnie have served nearly 8,000 child victims of abuse, neglect, and trafficking. 
Over the past eight years as an MCAP advocate, Bonnie has represented the interests of children to ensure they have a voice in the processes that impact their lives. She meets with the children, investigates their cases, attends court with them, explains the legal process to them and presents findings to the court. Having protected the health, safety and welfare of countless children, Bonnie's personal mission that guides her work as an MCAP advocate is to make sure that the children she represents know that their voice matters and that they matter.
How did you get started volunteering for Montgomery Child Advocacy Project, or "MCAP? 

My sister-in-law, Mary Pugh, has been involved with MCAP since its founding in 2004. Hearing her many stories about the work she was doing and the children MCAP was helping inspired me to complete the training and become an MCAP.


How do you find the time to fit volunteer hours into your day – between your position at Exelon and your personal obligations? 

If I know a child is hurting, and I know that my legal skills can help that child, I will make time to provide the help they need. I cannot begin to describe how it feels to help a child escape some of the worst situations you can possibly imagine, make sure they know that their voice matters, and that they matter. My work as an MCAP helps a child to see their own value and worth – something that was lacking in their life before. It is beyond rewarding, so I make it a priority in my life. 

How would you say your time at MCAP has impacted your life?

As a parent myself, it means so much to me to help children who otherwise might have fallen through the cracks. My work as an MCAP has also helped me to impart a sense of service to my own children, who are always interested in hearing about my MCAP cases. It's extremely gratifying to be able to show them how important it is to help people when we can, in all the ways we can.

What has been your most rewarding volunteer experience and why?

Helping the family that is highlighted above definitely has been the most rewarding experience in my time as an MCAP. Being able to watch this family overcome unimaginable abuse and learn to trust and love again has been a life-changing experience for me personally.

What does this award mean to you?

Exelon's commitment to community is an inspiration to me. I am grateful to be affiliated with a company that gives so generously to such important causes. With the challenges MCAP faced in 2020 and beyond - from an alarming increase in the number of children who need our help to a loss of fundraising opportunities – this $20,000 award is coming at a time when they sorely need it.

What advice do you have for people who are interested in volunteering?

I cannot stress enough how rewarding volunteering for MCAP is. I get to put my special skill set as a lawyer to use for people – children – who really need it. Everyone has skills to offer, and there are all kinds of organizations out there who need your help. If you are inclined, go for it! You will be glad you did. 

The Employee Volunteer Award program has recognized more than 250 employee volunteers in the past 15 years and has contributed more than $2 million to nonprofit organizations. Learn more about the other 2021 winners.
---