Exelon, BGE and PECO Teams Take Home Three Awards for Cutting-Edge Projects
---
Exelon's three Public Utility Fortnightly Innovation Awards were the most of any company
Exelon was the proud recipient of three awards from Public Utilities Fortnightly at the publication's award ceremony on Oct. 10. The Exelon team won the "Charles Steinmetz Top Innovator Award" for Grid Operations; BGE won the "William Hammer Top Innovator Award" for Electrification; and PECO won the "Florence Fogler Top Innovator Award" for Transmission Tech. Learn more about the work that won each team their respective awards below.

Exelon: Automated Drone Initiative
Ankush Agarwal, Exelon's director of Technology and Innovation, headed the advanced analytics team that developed an innovative solution to identify defects in drone-captured images. Po-Chen Chen managed the internal data science team, and Vlad Anderson, the quantitative engineer, led the project.
The problem they faced was how to streamline and speed up the existing process of identifying defects for grid maintenance that would enhance overall reliability and resilience. Drones already offered faster and safer equipment inspections, but manually reviewing images and identifying defects took significant time. Creating effective models requires a high number of images to train the AI system to recognize defects. The Exelon team worked closely with BGE who had an existing robust drone program and plenty of asset images, but still not the high quantity that the team required – they needed a scalable solution. 
They found this in synthetic images. The team partnered with NVIDIA, a company that develops integrated circuits used in everything from electronic game consoles to personal computers, along with consulting firm Deloitte, on a platform that helped them generate realistic 2D and 3D models. The data science team collaborated closely with BGE's subject matter experts to curate a library of sample images to help Deloitte's artists and modelers create two thousand synthetic, but incredibly realistic, images.
This innovation paved the way for more drone deployments, reducing field hazards for crews and accelerating defect resolution for better grid reliability. The team also constructed a user-friendly tool to review and validate the AI model's results, making the process even more efficient.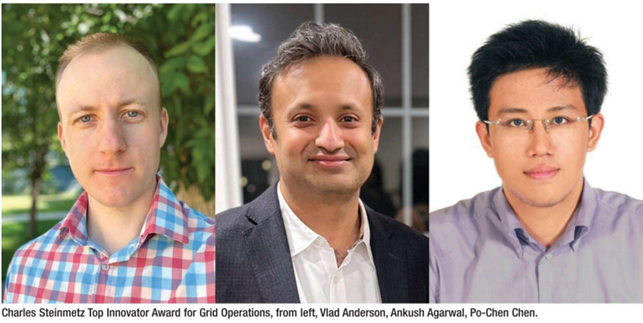 BGE: Fleet of the Future

In 2021, BGE began researching how to extend the length of time that EVs could remain in the field to deal with longer duration jobs like natural gas leaks or electric outages that challenge battery life.  Joseph Byrd and Andrew Hedrick, both senior governance equipment compliance specialists on the Fleet Operations team, identified a compact, mobile fast charger that could be carried in the trunk.  The team arranged to visit the manufacturer in Massachusetts to see the product firsthand.
When Joseph and Andrew left the facility that day, they realized they had to bring these mobile chargers into their fleet to support Exelon's goal of electrifying 30 percent of the fleet by 2025, and 50 percent by 2030, including 150-plus light-duty EVs by 2025. The EV fast charger ended up being an immensely valuable tool in the BGE fleet.  
The team has continued to provide valuable innovations and updates which have made charging all BGE vehicles faster, easier, and more aligned with BGE and Exelon's electrification goals.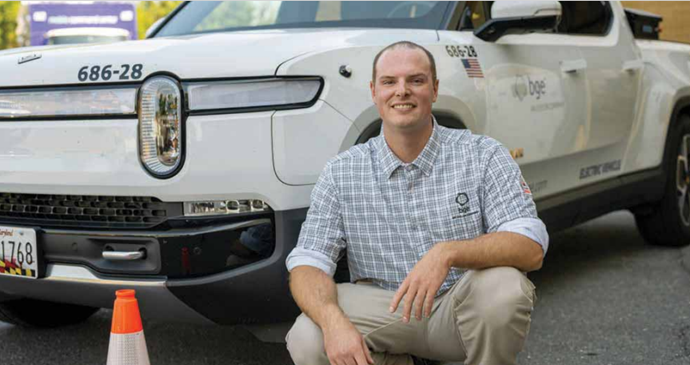 PECO: Underground Automatic Transfer Switch

At PECO, the primary portion of the distribution circuit is operated by manual switches. PECO senior engineers, Luke Benedict and Dave Reino, and section engineer, Dustin Nace, were looking for a way to access their underground system more easily and help restore power to thousands of customers in a faster and safer way. Their device acts as an underground automated switch.
The automatic transfer switches sense if you lose the feed to a group of customers and transfers them to an alternate feed. This allows the customers to experience a minimal outage (one or two minutes) and eliminates the need to dispatch a crew.  
While some utility equipment is above ground and pad mounted, operating in an underground environment is different. The equipment must be able to function reliably in fully submerged environments, so the team's innovation was built with that in mind.
The PECO team is currently piloting this process, with results to be shared across Exelon for broader implementation and benefits.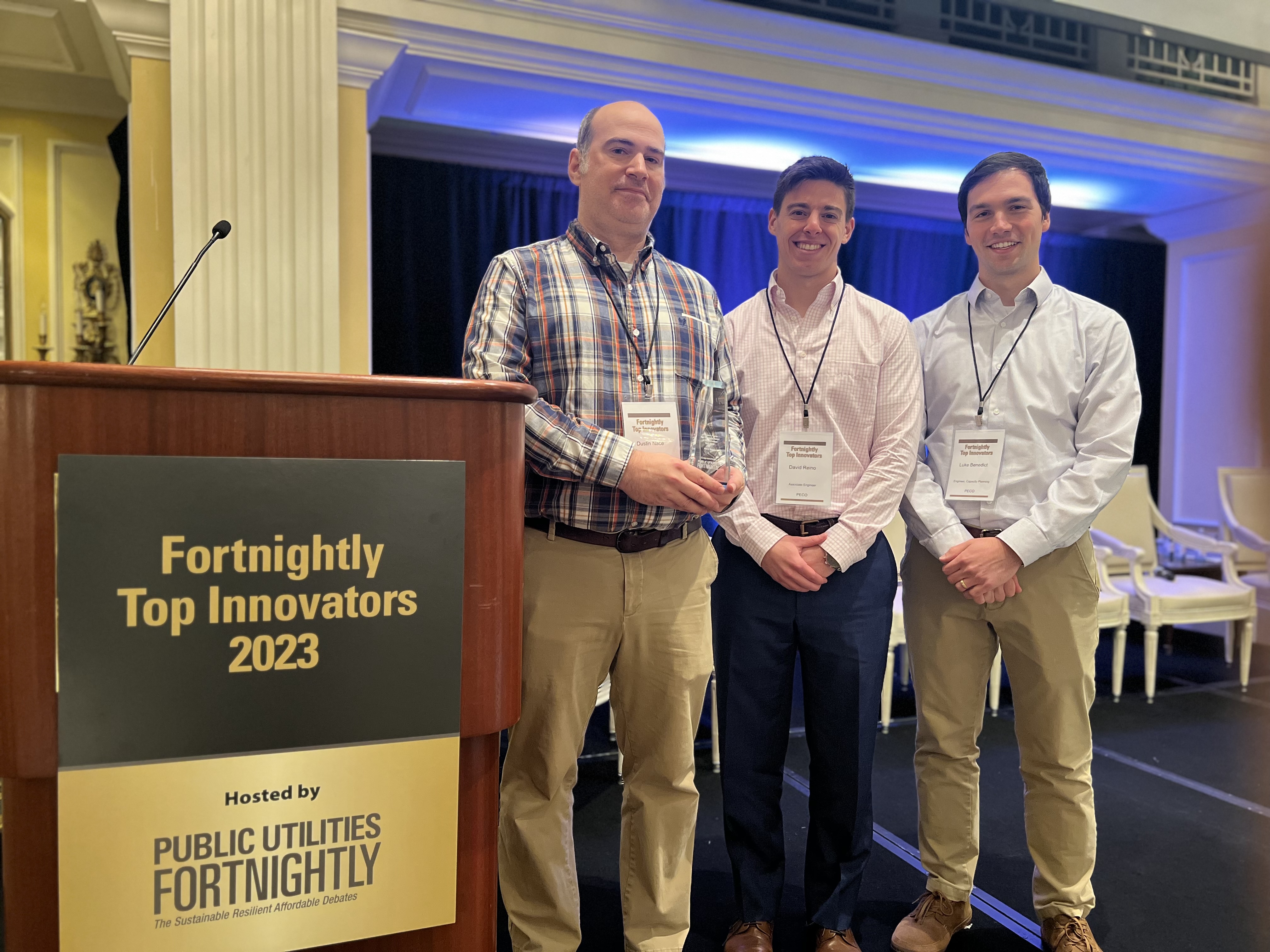 ---