Exelon Energy Transformation Centered on Diversity, Equity and Inclusion
Exelon serves some of the nation's largest and most ethnically diverse metropolitan areas, including Baltimore, Chicago, Washington, D.C., and Philadelphia. The company has developed several programs and initiatives to ensure that its supplier base, as well as its workforce and culture, reflect the diversity of its customers and communities.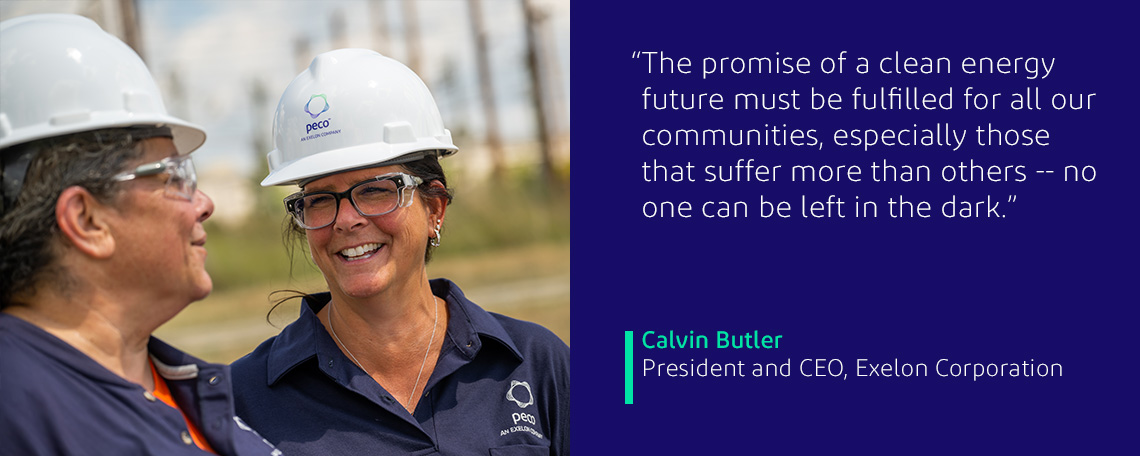 Supplier Diversity: More than $2.88 billion spent with diverse suppliers in 2022, representing 39% of total enterprise-wide spend  
In 2022, Exelon continued its efforts to support the growth and development of local diversity suppliers in our communities through the Exelon Foundations Program and the Exelon Empowerment Academies.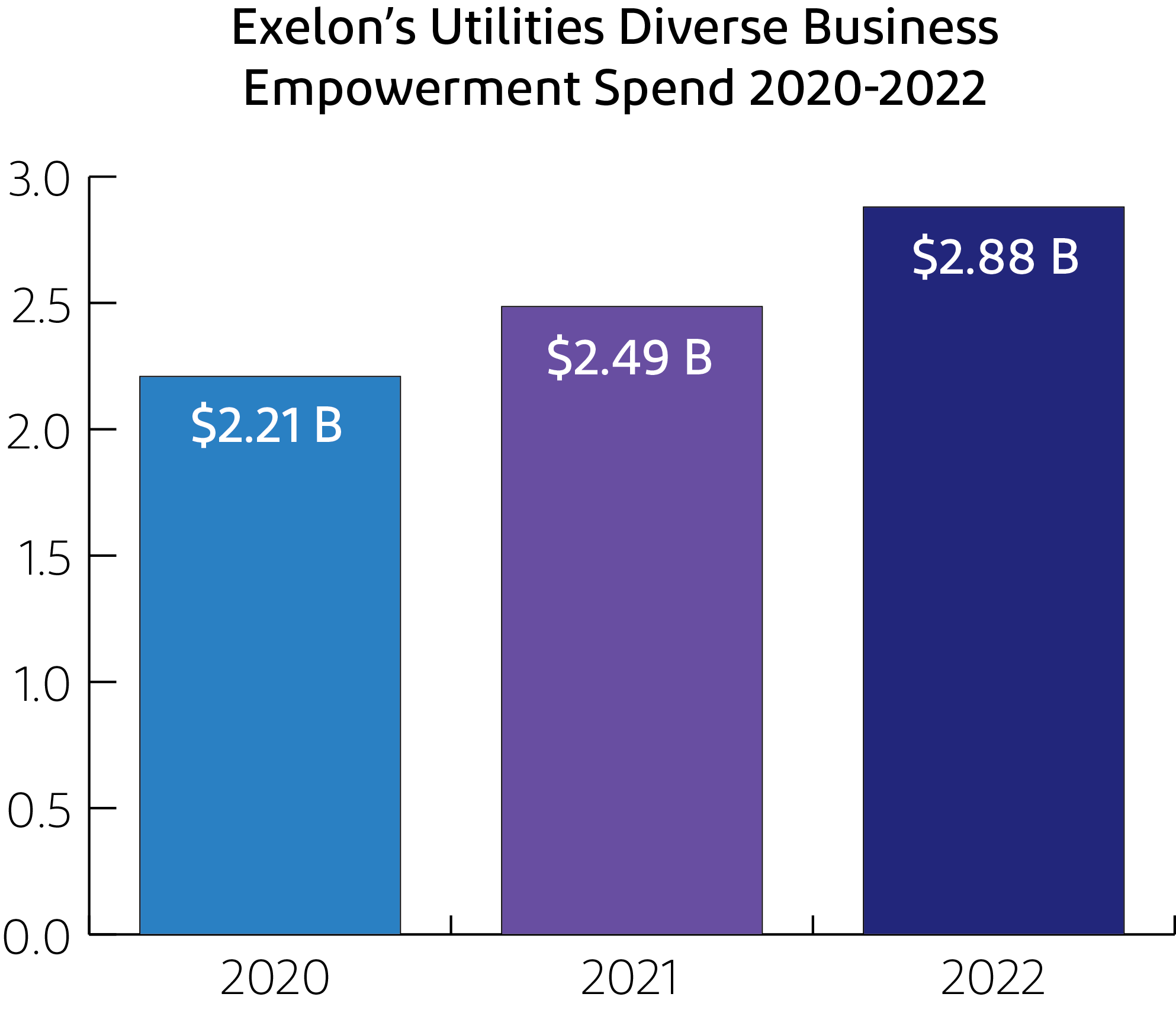 HBCU Scholars program: $2.4 million in scholarships provided to 24 college freshman

Exelon Foundation HBCU Corporate Scholars Program provides students from our service territories  who attend historically Black colleges and universities with four years of scholarship assistance, opportunities for summer internships and early career readiness support to help prepare them for rewarding careers at Exelon and within the energy industry. 
Racial Equity Capital Fund: Provides $36 million in investments to support minority-owned businesses

Exelon's $36 million Racial Equity Capital Fund (RECF) helps minority businesses obtain capital to fuel growth and spur job opportunities in communities often overlooked by investors and traditional funding sources. 

Thus far, the fund has invested $1 million in Sweeten, a Black, woman-owned software company known for bringing trust, transparency, and data-driven decision-making to the construction industry, and $250,000 in Aging & Diverse Home Healthcare Services, a Black women-owned home healthcare provider in Philadelphia.
Workforce Development: Nearly $14 million invested in support of more than 80 workforce development programs

Exelon has more than 80 unique workforce development programs across its six energy companies, designed to bring economic equity, empowerment and employment opportunity to under-resourced communities. For the second year in a row, Exelon has received the Center for Workforce Development's Chairman's Award, which recognizes a company for excellence in workforce development leadership. 
STEM Academy: Free, week-long experience for 10th and 11th grade girls from diverse and underserved communities has helped 820 girls since its launch in 2018

The Exelon Foundation's STEM Academy is a free, week-long program for teen girls ages 15-18 from diverse and underserved communities that introduces young women to careers in STEM.  
STEM Academy Scholarship
Alumnae from the STEM Academy are eligible to apply for the STEM Academy Scholarship, which covers all costs associated with college, including tuition, room and board and all other expenses that aren't covered by other confirmed scholarships, family contributions and work-study grants. 
Equity in Energy Fact Sheet