Honoring Tradition, Reaching Toward the Future: Exelon Scholars Share Their HBCU Experiences
---
HBCU Week is a time to commemorate the proud history, community, and contributions of Historically Black Colleges and Universities (HBCUs). The Exelon Foundation's HBCU Corporate Scholars Program, launched in partnership with United Negro College Fund (UNCF), celebrates HBCU students year-round by giving them the resources they need to succeed.
Now in its second year, the program supports the pursuit of higher education and purposeful careers by providing $2.4 million in scholarships. Each student receives $25,000 of need-based aid per year, for four years, up to $100,000. In addition, they receive an Exelon internship related to their academic interests, including business administration, business management, engineering, finance, information technology, or supply-chain management. 
According to Aniya Downs, Sahmya Lake students in Exelon's HBCU Corporate Scholar Program, the experience is helping to support their learning, enhancing their networking skills, and enriching their sense of community. 
The best part? "Everyone feels like a family," says Sahmya. In fact, nearly 200 members of the Exelon family are also HBCU alumni.
Aniya Downs
Aniya, a marketing major at Clark Atlanta University (CAU), says the scholarship allows her to pursue an education without loans. "With the financial burden of paying for college removed, I can focus solely on academics," says Aniya. "Since being on the campus of Clark Atlanta University, I've learned the importance of networking and fostering new relationships. The relationships that I've forged at CAU have allowed me to reach new heights," she says.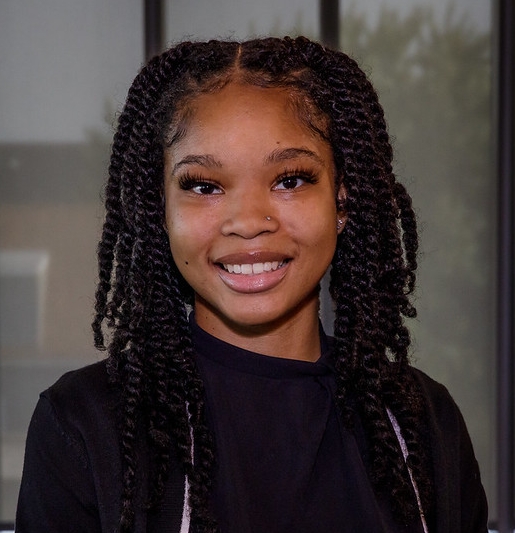 Sahmya Lake
For Sahmya, a business administration major at Morgan State University, the opportunity to connect is also a major benefit. "I chose an HBCU because of the rich history my university was founded upon," says Sahmya. "Only you can make your experience. So, get involved and be as active as possible on campus. There will never be another time in your life where you're surrounded by an abundance of like-minded people that look like you, and in your same age range, so connect with them and build your network."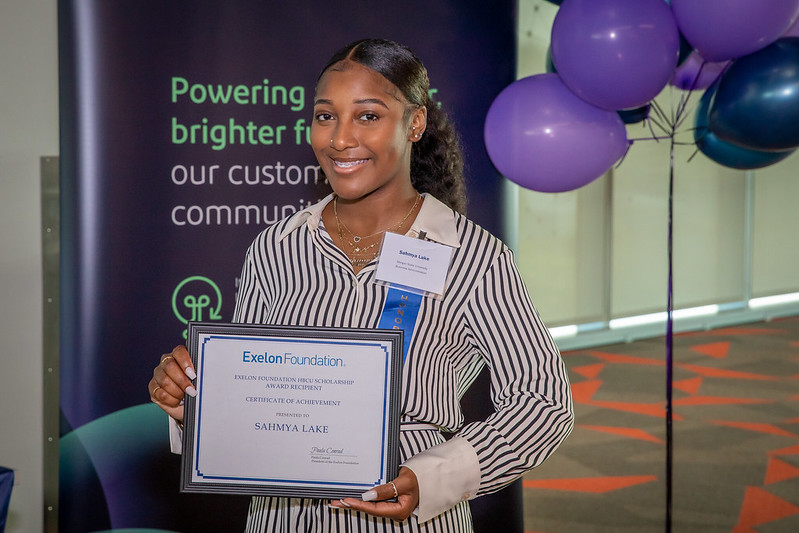 Trevor Gardner
Trevor Gardner, a participant in another Exelon Foundation program promoting academic excellence and career success, the STEM Academy scholars, is grateful to pursue her interests and ambitions in STEM, while gaining a feeling of belonging at HBCU North Carolina Central. "I believe that when we are learning, we're at our most vulnerable points and need a big support system to rally around us," she says. "I also chose to attend North Carolina Central because they have a very competitive computer science program which will help me prepare for my future career." Her advice for students entering the Exelon HBCU Corporate Scholars program? "Be willing to learn, grow and develop, explore different groups and organizations on campus," says Trevor. "Look into internships and study abroad opportunities, connect with students and professors within your department and to make sure that you are networking. And most importantly, you can't forget the school spirit."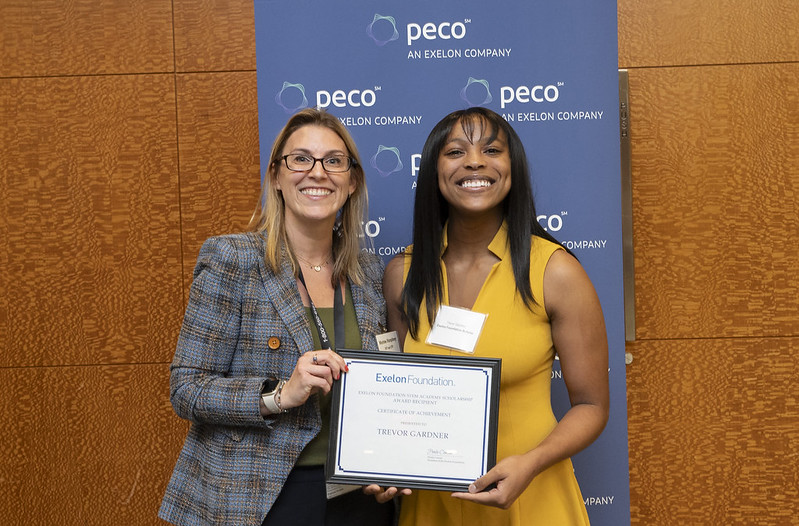 For more information about Exelon's commitment to the communities we serve and educating tomorrow's workforce, click here.

---